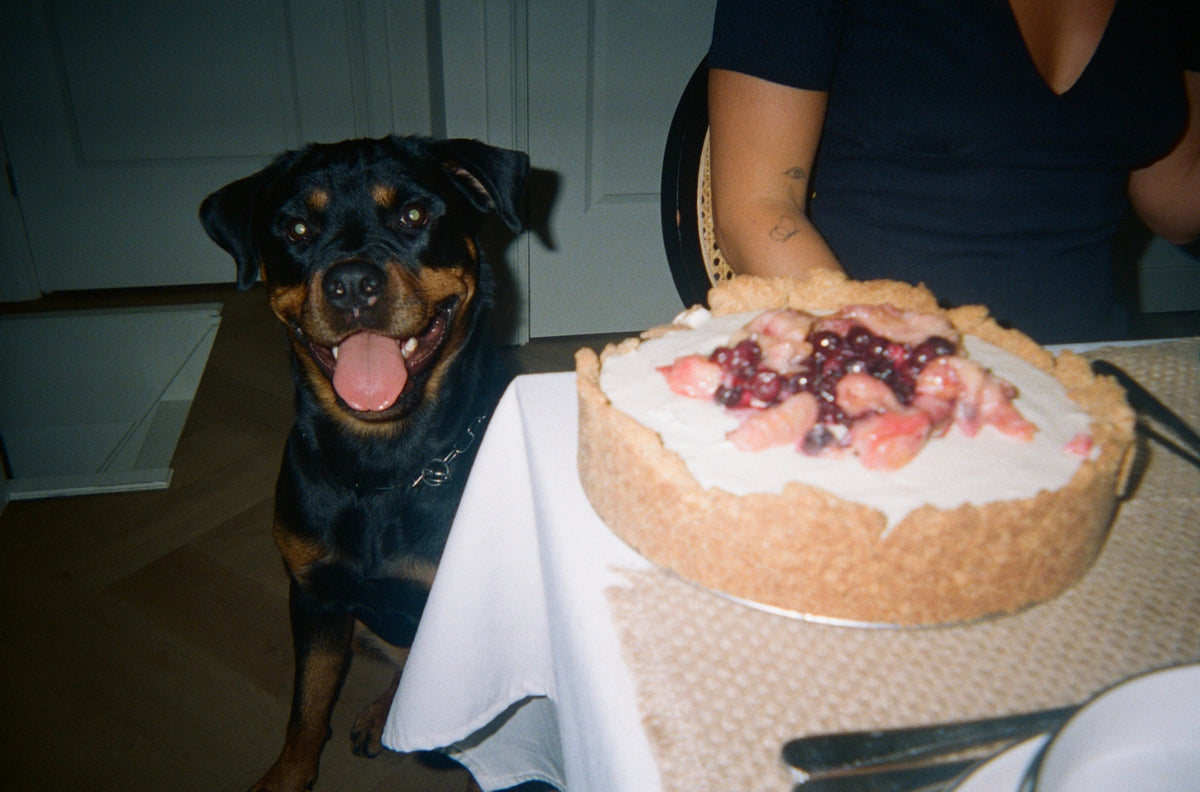 10 Thoughtful and Creative Gift Giving Ideas for a Dinner Party Host
Are you tired of showing up to dinner parties with the same bouquet of flowers? I can tell you from experience, hosts don't always love getting them either. Especially when they're out of the vase, it just gives us more work, and more often than not, they go bad in a few days. Ladies, we don't like to waste our money so we've outlined everything from our gift idea's to the considerations you should take when choosing what creative to gift to give. 
The importance of thoughtful and creative gift giving
When attending a dinner party, bringing a thoughtful and creative gift goes beyond the simple act of showing appreciation. It is a way to express your gratitude for the invitation and to honor the effort the host has put into preparing the event. Thoughtful gifts not only make the host feel special but also create a positive and memorable experience for everyone present.
By putting thought into your gift selection, you demonstrate that you value the time the host has invested in organizing the dinner party. It shows that you have taken the time to consider their preferences and interests, making the gift more meaningful and personal. 
When choosing a gift, it's important to keep in mind the occasion, the host's preferences, and any dietary restrictions. By considering these factors, you can select a gift that is not only thoughtful and creative but also appropriate for the occasion.
Considerations for choosing a gift for a dinner party
Choosing the perfect gift for a dinner party can be a daunting task. However, with a little thought and consideration, you can find a gift that will delight your hosts . Here are some considerations to keep in mind when selecting a gift for a dinner party:
1. The Occasion: Consider the type of dinner party you will be attending. Is it a casual get-together or a formal affair? The occasion will help guide your gift selection. For instance, most of the & the Table evenings are casual affairs in a host's home and therefore the gift can be casual and small.
2. The Host's Preferences: Think about the host's interests and hobbies. Do they enjoy cooking or entertaining? Consider gifts that align with their passions. You can even take a sneaky look at their socials. See what their vibe is, what they have in their home and what may feel like a natural fit. For instance, my home is really monochromatic in different natural hue's with pops of black and funky art. So bringing something like me an item that is bright and pink may not naturally fit within the setting. 
3. Dietary restrictions: Take into account any dietary restrictions or allergies the host may have. It's important to choose a gift that they can enjoy.
4. Presentation: Pay attention to the presentation of your gift. A beautifully wrapped present or a thoughtfully written card can add an extra touch of thoughtfulness.This is definitely not necessary but a nice touch.
Unique gift ideas for a dinner party
1. Artisan Chocolate: I'm starting with one of my personal favorite gifts to give. I find the artisan chocolate shop in my city and find something new for the host to try. I get one or two chocolate bars from new places and ones that have a great story behind them that I can tell the host. 
2. Specialty Spices and Seasonings: Give a set of high-quality spices and seasonings to elevate the host's cooking. Choose unique blends or spices to add flavor to their future dishes. This can also be something personal from your culture so you can teach the host how to use them at their next dinner party. 
3. Homemade Baked Goods: Bake a batch of your famous cookies, brownies, or bread to bring as a gift. Homemade treats are always appreciated and show that you've put effort into creating something delicious.
4. Gourmet Cooking Ingredients: Surprise the host with a selection of high-quality cooking ingredients, such as truffle oil, aged balsamic vinegar, or gourmet sea salt. Every host likes to use this in their future cooking.
5. Scented Candles: Give a set of scented candles to create a cozy and inviting atmosphere. Choose candles with fragrances that match the theme of the dinner party.
 
6. Herb Plant: Gift a potted herb plant, such as basil, rosemary, or mint. These plants are not only budget-friendly but also add a touch of freshness to the host's kitchen.
7. Vintage Tableware: If you have a good idea of the host's design aesthetic, you can always go to a local tableware or decor shop and get them a set of tea cups, spoons, napkins or a cheese knives. Us hosts can never have enough table decor, even if our partners think a closet full of it is already too much. 
8. Wine:  A lot like chocolate, you can make wine a very personal gift. The way I like to elevate this is going to your local wine shop and speaking to whomever is there to get the story behind the wine, this way you're able to come to the dinner party story in hand.
9. Coffee Beans or Tea: This takes a little bit of research to know how the host brews their coffee or drinks their tea in the morning, but finding a local coffee bean or tea they can try or one that means a lot to you, allows the host to experience a little part of you after the dinner has concluded. 
10. Soap: Something that everyone always needs, a new bar of soap. I love new scents and being able to put it in my guest bathroom. You can never go wrong with a beautiful bar of soap as a gift. 
Conclusion: Making your gift feel like you're leaving there a little part of you
Whatever you choose to give your host, the best gifts feel like a perfect harmony between who you are and who they are. You're going into their home but you're leaving a little piece of you there as thanks. It will leave a lasting impression on your host and further add to the nourishment of the overall evening.