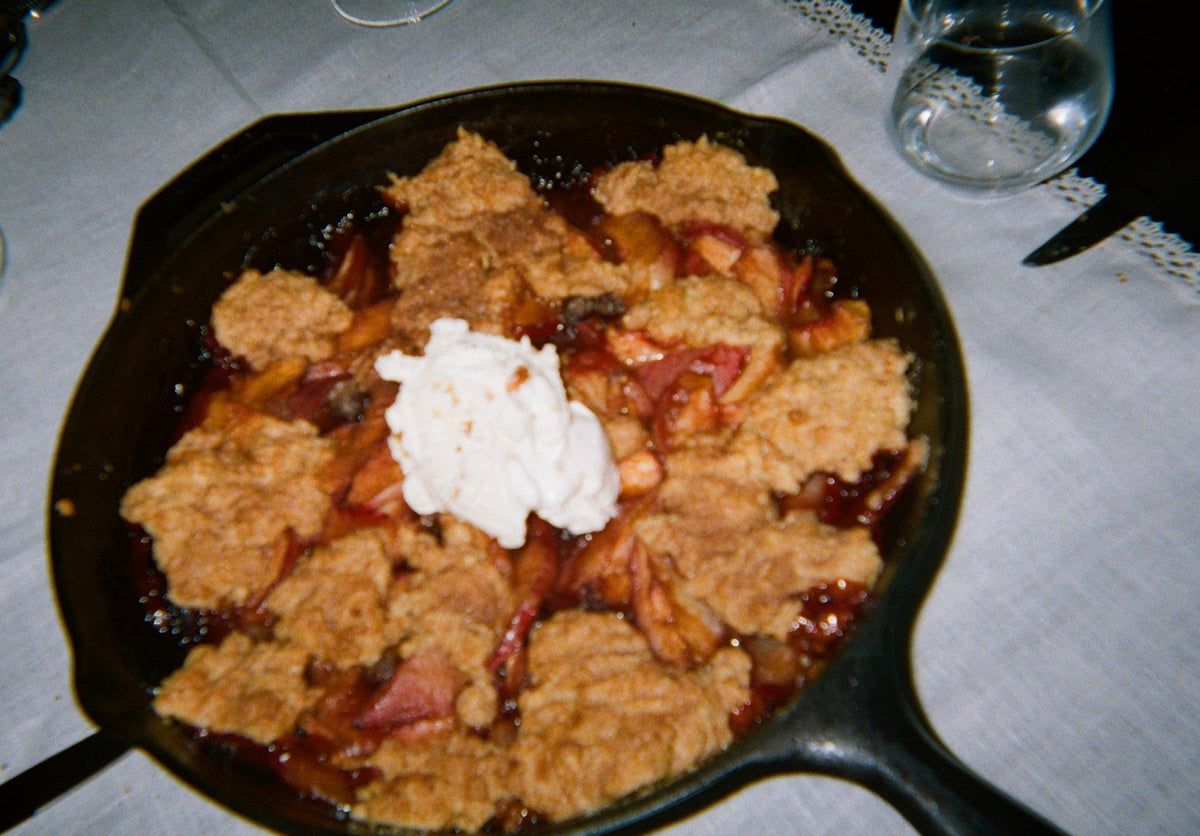 9 Fall Dinner Idea's for your dinner party
9 Recipe's We're Loving This Fall At Our Dinner Parties
Welcome to a delightful autumn culinary journey with our curated selection of 9 sensational fall dinner recipes we've found that we're loving to cook for our dinner parties. As the leaves change and the air turns crisp, it's the perfect time to savor the flavors of the season. From comforting soups to savory tarts and flavorful entrees, these recipes celebrate the essence of fall and are sure to impress at your dinner parties. Embrace the warmth of the season and prepare to indulge in these mouthwatering delights
1. Roasted Butternut Squash Soup
Indulge in the rich and creamy goodness of Roasted Butternut Squash Soup, a fall classic. This recipe combines the sweetness of butternut squash with aromatic spices for a warm and comforting bowl. Perfect for autumn evenings or as a starter for your fall dinner party
Downshiftology with Lisa Bryan
2. Red Wine Briased Beef Short Ribs
Indulge in the luxurious flavors of Red Wine Braised Beef Short Ribs. This fall recipe takes succulent beef short ribs and slow-cooks them in a rich red wine sauce until they are tender and flavorful. A true gourmet delight for those seeking a decadent fall dinner experience.
Wishbone Kitchen
3. Pumpkin Risotto with Sage
Experience the taste of fall with Pumpkin Risotto, a creamy and savory dish that embodies the season's essence. With a touch of nutmeg and a sprinkle of parmesan, this recipe offers a comforting and satisfying meal. It's a delightful addition to your autumn dinner menu.
Recipe Tin Eats
4. Maple Glazed Salmon
Maple Glazed Salmon is an exquisite fall recipe that marries the natural sweetness of maple syrup with the rich flavor of salmon. Whether you grill it or pan-sear it, this dish offers a perfect balance of sweet and savory notes. A delectable choice for a special fall dinner.
The Busy Baker
5. Caramelized Onion and Gruyere Tart
Indulge in the irresistible flavors of a Caramelized Onion and Gruyere Tart, a savory delight with a hint of sweetness. This recipe combines tender caramelized onions, creamy gruyere cheese, and a flaky pastry crust. It's an appetizing addition to your fall dinner spread.
Food & Wine
6. Sage and Brown Butter Pasta
Sage and Brown Butter Pasta is a simple yet elegant fall recipe that elevates pasta to a new level of deliciousness. The nutty richness of brown butter and the earthy aroma of sage create a comforting and indulgent sauce. An ideal choice for those seeking an autumn-inspired dinner.
New York Times Cooking
7. Balsamic Glazed Pork Tenderloin
Balsamic Glazed Pork Tenderloin is a succulent fall recipe that brings a touch of elegance to your dinner table. Roasted to perfection and served with roasted Brussels sprouts and sweet potatoes, this dish boasts a delightful blend of savory and sweet flavors
Valerie's Kitchen
8.THE chile
Savor the hearty goodness of classic Chili. This beloved comfort dish is a flavorful blend of ground meat, beans, and aromatic spices, creating a warm and satisfying meal. Perfect for chilly fall evenings, it's a timeless favorite that's easy to make and even easier to enjoy.
Allrecipes
9. Apple Cobbler
Indulge in the comforting delight of Apple Cobbler. This classic fall dessert combines sweet, tender apples with a warm, spiced crumble topping, creating a mouthwatering treat. Serve it warm with a scoop of vanilla ice cream for the perfect autumn dessert that's sure to please everyone at the table.
For mine, I spread out the crumble on top instead of fully covering the pan to ensure the apples shine through.
& the Table