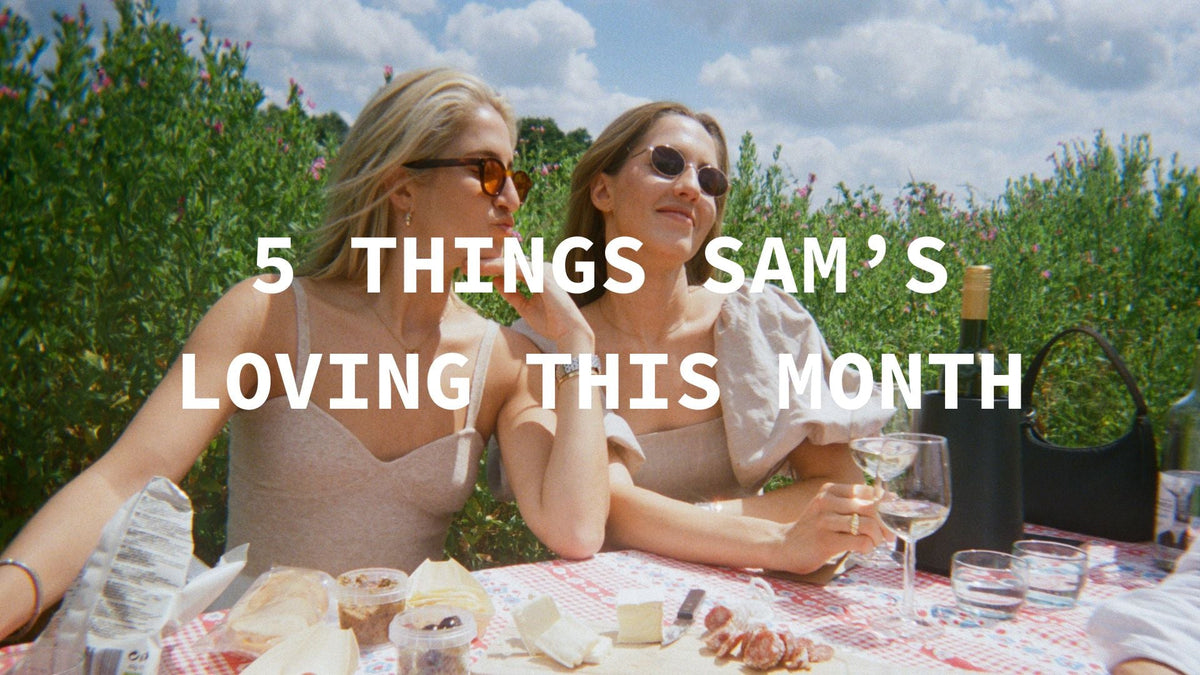 1. Sarah Wood - Writer and Edinburgh & the Table Host, she inspired this section of the newsletter and writes an incredible 10 things each week that we highly recommend you tune into here. It's the highlight of our week.

2. Table Decor - Have an old tablecloth and you want to give it a new refreshed look? Take a look at this lovely creative DIY design. It's time to take your tablecloth and make it a new for your summer dinners.
 

3. T-shirt Time - On July 15th, we're launching our T-shirt. You've heard it here first, it's in collaboration with Atelier Partage. It's stunnnnnning. Perfect for coffee dates and Saturday pilates. We're only releasing 100 shirts total & already have a hefty signup list. Be the first to know about it on the launch here.
 

4. Summer Showstoppers - The summer recipes are here and there is an abundance to sort through. We wanted to create a cohesive menu of a welcome snack, main dish, side dishes, and desserts that you can make for a summer evening. 
 
5. Mocktails are the New Cocktails - We said it! Things are bubbling and they are not the Whispering Angel. Recently we've been following Olivia Noceda's mocktail recipes and they have been refreshing and delicious. Especially this Olive Oil Cantaloupe Martini.