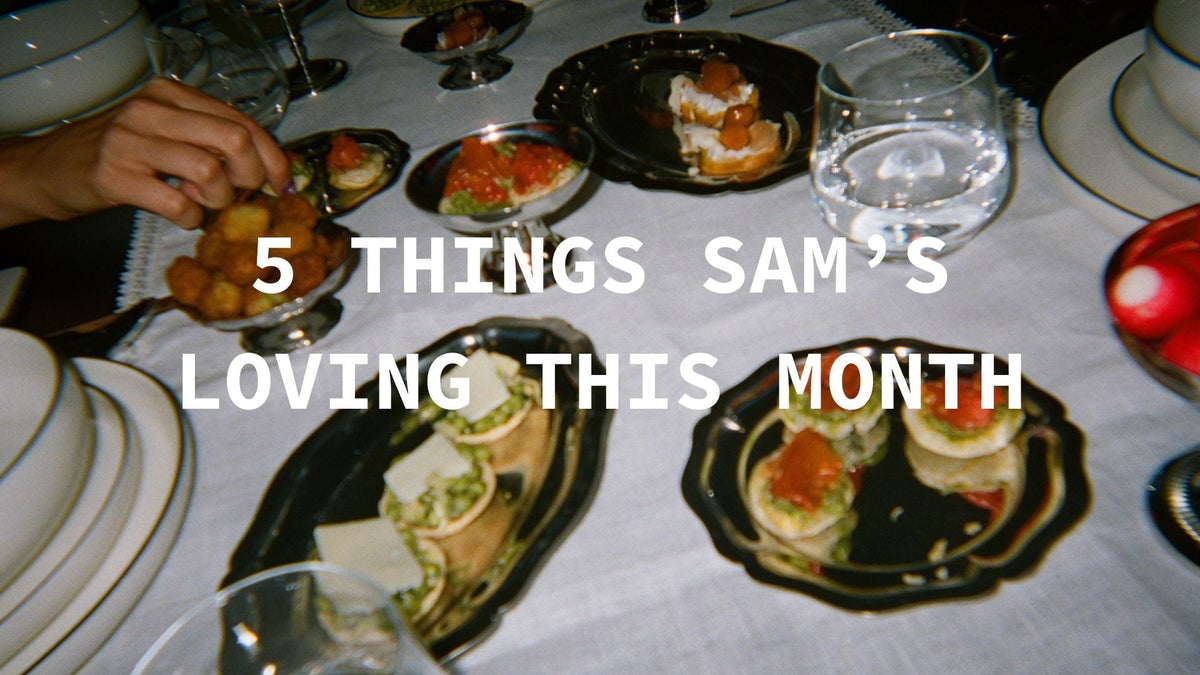 1. THE THINGS I WISH I KNEW IN MY 20'S - I know I am probably late to the party given how many followers this account already has but, this Instagram page (@LibraryMindset) just blew me away with their insights. I found them through their post "The things I wish i knew in my 20's" but beyond that, they have countless others that give great small, snackable insights on life. 
2. NOT A TOURIST APP - This is a serious proud friend moment. My girl Danique launched 'Tassie' during Covid as a way to explore your city through her games, tasks and facts. In building off of this, she just launched this in app form and it's called "Not a TOURist" - get it? It currently has tours all over Europe and soon it will expand to the US. Overall just a great afternoon activity in a city. 
3. ALLISON ROMANS SHALLOT PASTA -  I honestly just forgot how much I love this pasta dish. I personally use rigatoni, add extra anchovies because I like the saltiness they bring and I don't "split" the recipe for later (I love that intense flavor) but I've made this twice this month when I've needed a little extra comfort at night and it seriously hit the spot and it's so easy. The recipe here. The full cookbook being one of my favorites that i own. 
4. OUR CUTE HATS - As any of you devoted women know, we had a pretty big debate over whether we should launch these hats with a straight "Nourishment" text or curved. We asked and it was 51% curved and 49% straight and there were over 5,000 of you that answered. We ordered both, tried them on, and came to the conclusion that the straight 'nourishment' actually just ends up looking curved on your round head anyway, funny how that works. So we've released it curved and in an abundance of colors. Find me biking around Amsterdam with 'Nourishment' constantly beaming from my forehead. See the hat and the beautiful colors. 
5. HOLY SHRED WITH ANNE B - This is for my women in Amsterdam. I've never been a huge HITT person, I do weight training, but, I've been doing the 19:30 at Saints&Starts with Anne Boe and it's been another level of fun. Her energy is unmatched and you feel like you're flying on the treadmill. 10/10 recommend her class and if you're in Amsterdam at 19:30 on Tuesday, you can most of the time find me and my girlfriend Steph there.